The Wavebit Urban Tag is a small, simple and elegant GPS tracker that will suit all uses of people tracking. It works on the Sigfox network allowing roaming without extra cost in over 40 countries. Equipped with a motion detector and a panic button, it will allow you, in addition to sharing your position in real time, to send email or SMS alerts when events occur. It charges via micro-USB and has a data logger for advanced functions. It is operated through the Wavebit Connect web platform or mobile app.

Very long autonomy
From several weeks to several months depending on use.

Small and light
68x42x24 mm / 60 grams. Fits in a pocket or bag.

Panic button
Allows you to send pre-programmed messages by email or SMS to one or more recipients.

Sigfox network
Uses the Sigfox LPWAN network for maximum autonomy and native roaming in over 40 countries.

Micro USB
Allows you to recharge the battery, configure the tracker and download advanced data (cable included).
Export
Export GPS or location data in standard formats (GPX, CSV) for advanced usage in third party softwares.

Waterproof
Wavebit Urban Tag comes with an external waterproof soft casing.

Integrated sensors
Accelerometer, GPS (Latitude / Longitude / Altitude / Instant Speed), temperature sensor.


API
A REST API allows raw data from the tracker to be sent to third-party applications for advanced use.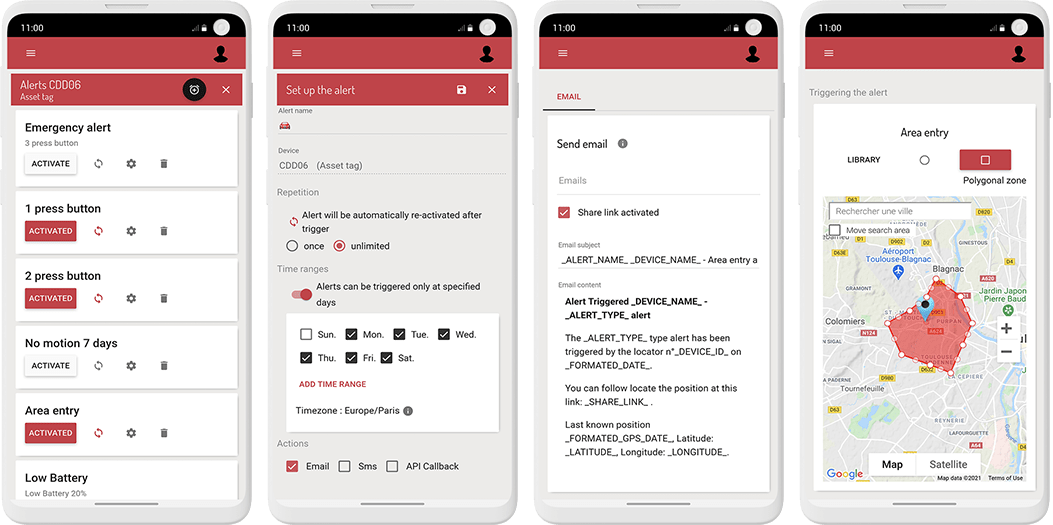 Create up to 5 different types of alerts.
With Urban tag, create different types of alerts from the Wavebit IOS / Android app or the Wavebit Connect platform.
Panic button with acknowledgement
Button alert : 4 different types of alerts
Zone entry and exit alert (geofencing)
Motion alert
No motion alert
Low battery alert
Long-lasting, autonomous live tracking.
Turn on your Wavebit Urban tag and the real-time tracking starts.
A position is sent to the internet every 10 minutes .
Share your track i one click if you want to be followed by your friends and family.

A related web/mobile interface.
Keep an overview of your activities on the Wavebit web/mobile interface.
Set up your trackers, create alerts, share your path, configure zones, etc.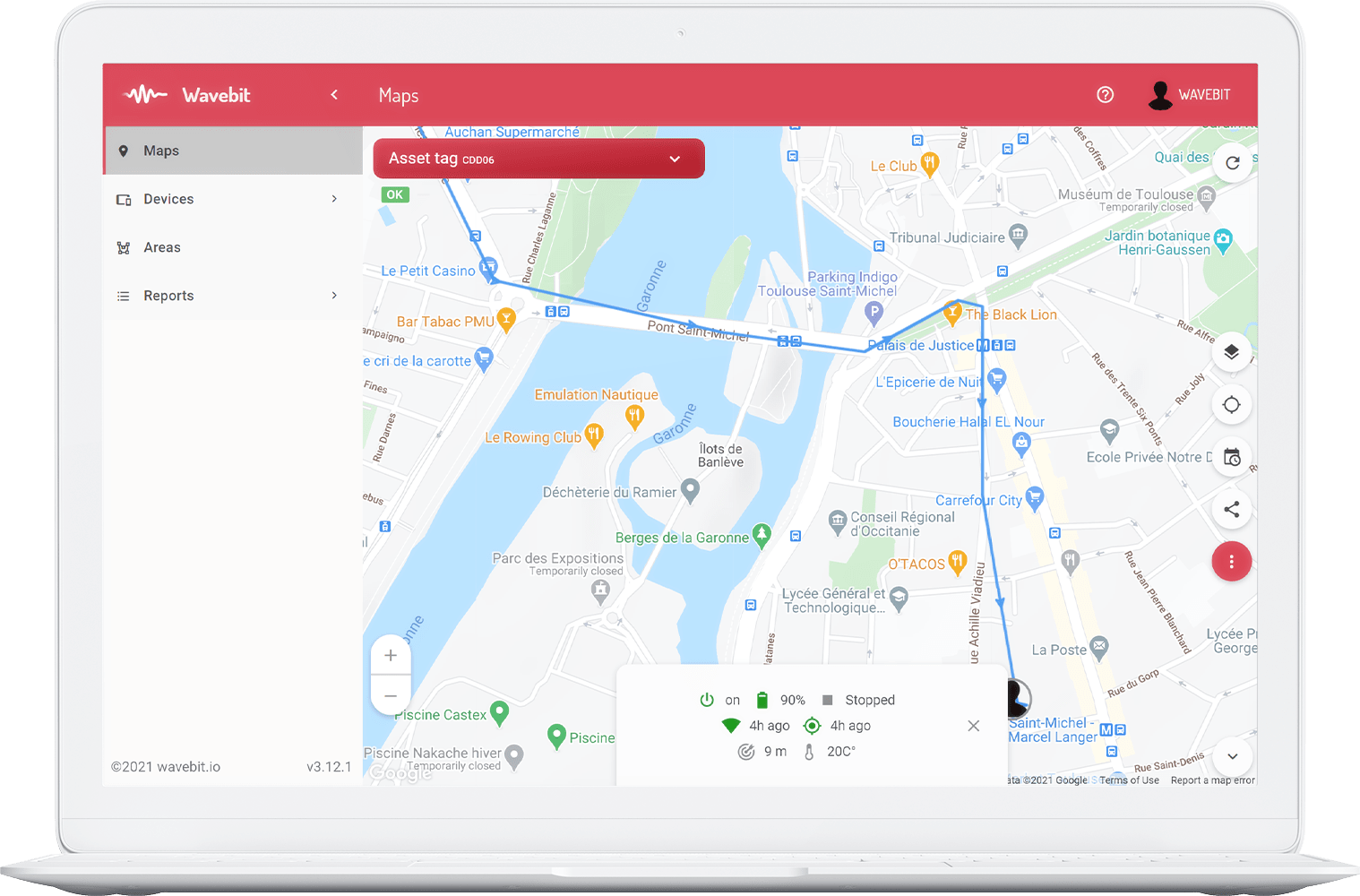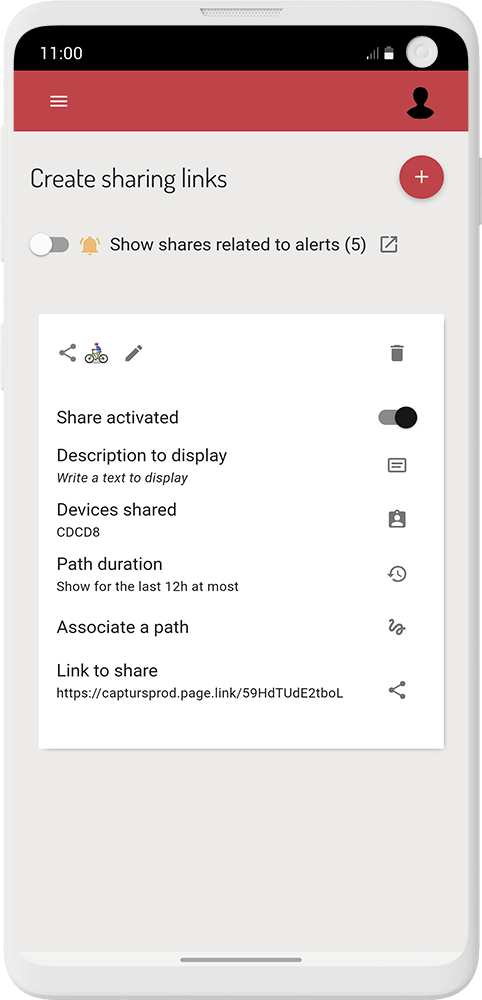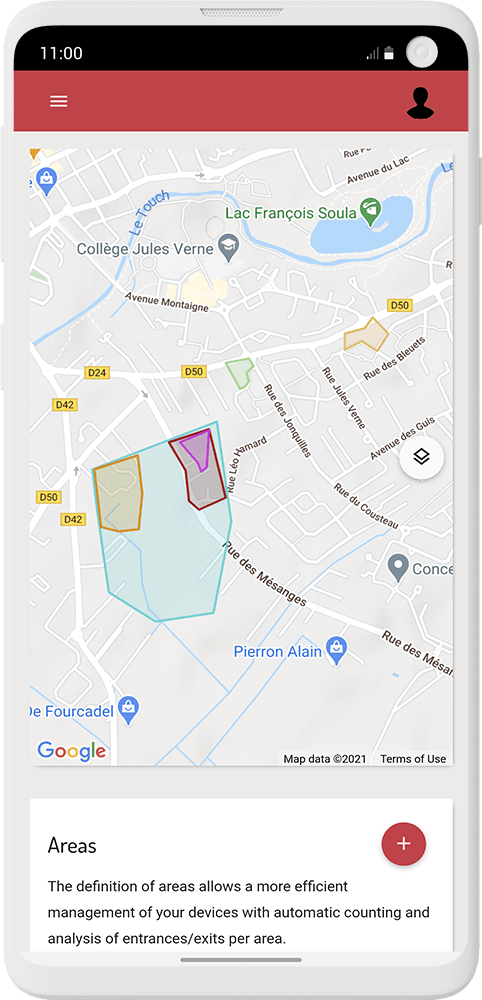 An even more precise trajectory thanks to the Wavebit software.
Connect the Urban tag to the Wavebit software and use your tracker's logger to get a very precise trajectory (up to 1 point / 10 seconds).
Upgrade your tracker, set it up and access your routes.